Recently I discovered a really awesome cooking show "Fast, Fresh and Simple" by Australian chef and food stylist Donna Hay.
I missed Australian cuisine, and it is true what they say - over there, we do have our palates used to fresh and clean tastes, very fusion and gourmet but at the same time nutritious and healthy.
This recipe blew my mind. It is such a discovery for me because not only does it remind me of Australia, but it is incredibly tasty, quick to prepare and good for you.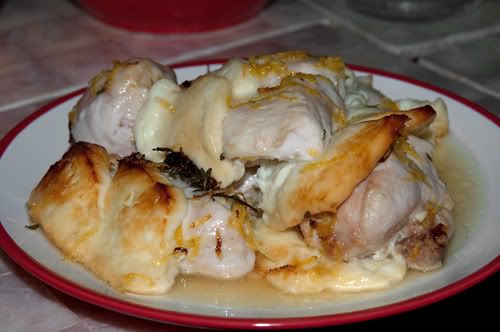 Ingredients (served 2)
2 good sized chicken breasts
1 block haloumi cheese (200 g)
zest of 1 lemon
1 tbsp olive oil
1 tbsp runny honey
6 sprigs fresh thyme (or lemon thyme)
sea salt and pepper
Dry the chicken and cut each breast into 2-3 chunky pieces. Cut the haloumi into 4 thick slices.
Arrange together with thyme sprigs in the ovenproof dish, sprinkling with lemon zest, salt and pepper.
Mix the oil and honey and drizzle on top of the cheese and meat.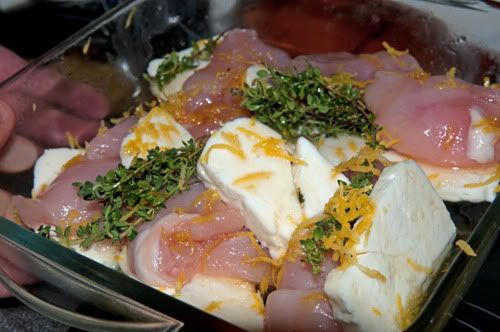 Cook in the 180 C oven for 25 - 30 minutes.
Serve with salad and
pea mashed potatoes
Bon appétit!